Halloween Parties in South Florida just keep getting better and better, so we have updated our week long countdown with some of the best events in town to help you decide where to strut your stuff! As the invitations roll in, we're stocking up on Red Bull energy drinks to keep us wide awake for Pete Tong, Steve Aoki, Beacher's Madhouse, Danny Tenaglia and so many costume changes, we're already choking on the glitter!
Once a month on South Beach, the full moon brings out an unusually lusty party crowd who gather on the sands behind the Ritz Carlton Hotel to slake their thirst with $7 rum cocktails and howl as the golden orb rises over the Atlantic Ocean. This month, the Moon Over Miami Party coincides with Halloween creating the perfect atmosphere for a bacchanal under the stars.
We've decided this will be the optimal place to start our Saturday night strut because there is no cover charge, no better place to have an "only in Miami" experience, and bare feet just happen to be our favorite costume! OK - we will probably put our shoes back on before we hit Lincoln Mall…
For something a bit more dressy, pop up to the swank penthouse party atop the Raleigh Hotel where $20 gets you in the door for one drink and a chance to do the Charleston with a host  of naughty Prohibition-themed revelers at The Cat's Meow bash. The Raleigh is a gorgeous landmark property with a few public spaces most of us never get to visit. Unless you are a Rock Star (or an AIG executive), the penthouse is probably not in your travel budget, so hit this party if you want to see how the big dogs roll.
Friday night in Downtown Miami, the single and fabulous will gather high atop the Viceroy Hotel at Club 50 for a Fatal Attraction Halloween Preview Bash starting at 8pm with two full hours of FREE Stoli cocktails. Once you've paraded around in your costume, enjoy tarot card readings with Alejandra Amaris, magical illusions by Marti Brill and tricks and treats galore until midnight.
Here are some of the best parties in town:
Saturday Oct 24 between 8 p.m. and midnight is Vizcaya's Young Professionals Group Halloween Party at Vizcaya Museum and Gardens, 3251 South Miami Avenue in Coconut Grove. This masquerade benefits the preservation of Vizcaya's historic Venetian-style grounds. Your $100 ticket also gets you a premium open bar, two dance floors, a food court, and a costume contest.
Sunday October 25 finds NY superstar DJ Danny Tenaglia spinning dance hits at SET, 320 Lincoln Road from midnight to 5am.
The Van Dyke Cafe celebrates a "Dead Songwriter's Tribute" Sunday the 25th where you are invited to join host Fernando Perdomo, dress as your favorite dead rock star and hear performances of both original and dead star rock songs. 846 Lincoln Road, 2nd floor.
Tuesday October 27, hit Mynt Lounge, 1921 Collins Avenue for a chance to party with legendary DJ Pete Tong!  Pete brings his USA tour to South Beach along with DJ Julian Ingrosso from midnight to 5am. Forget Ibiza - It's All Gone Pete Tong!
Wednesday October 28, Beacher's Madhouse escapes Las Vegas and storms LIV at the Fontainebleau Resort with DJs Danny Daze, Ross One and Contra spinning for a mid-week masquerade ball. 4441 Collins Avenue on Miami Beach.
Thursday October 29, join world-famous Kid Millionaire DJ Steve Aoki at SET, 320 Lincoln Road for a one-night-only performance at this jewel box venue. Arrive early, dress well and expect hold times at the door.
The Catalina Beach Club is located at 1732 Collins Avenue. The party starts at 9pm on Thursday October 29 with free drinks until 10pm and snacks until midnight.
Fans of HBO's hit vampire series "True Blood" will want to swing by the Catalina Beach Club around 9pm for an early Halloween garden party on October 29. This Thursday night bash includes a free  2 night stay for the winner of the sexiest vampire costume and free food and drinks for guests from 9-10pm.
Friday October 30, celebrate Halloween Eve at LIV with a live performance by Space Cowboy and DJ Marshall Barnes on deck. LIV is located at 4441 Collins Avenue at the Fontainebleau Hotel.
Also on Friday night October 30, enjoy the Clevelander's three-tiered "Heaven & Hell" Party with DJs Armand Pena, Juan E and The Geenius featuring 3 venues, 3 parties, (Pool Patio, 1020 Music Boxx and the SPF4 sundeck) Doors at 9pm, performance of "Hell on Earth" at 10pm and also random fire duets, stilt walkers, demons and showtime dancers all night long. 1020 Ocean Drive on South Beach.
The Victor Hotel "Beach Chronicles" Halloween Event on the rooftop of the landmark hotel Friday October 30 at 9pm celebraties fashion design with a mod costume contest, free Select Vodka cocktails and hors d'oeuvres from Vix Restaurant. RSVP - [email protected]
The Viceroy Hotel is located at 485 Brickell Avenue in Downtown Miami. The Club 50 party starts at 8pm  on Friday October 30 with free drinks until 10pm. RSVP mandatory [email protected] Advance tickets are $25
Downtown delivers "Freaky Circus, a Night at the Moulin Rouge" at [email protected], 20 Biscayne Boulevard Friday night, October 30 at 11pm. $1000 cash prizes for best costume. miabiscayne.com
The Main Event - Halloween Day and Night!
Start the day at Jungle Island where the 2009 Miami Beach Halloween Half Marathon gets you running at 7am with great prizes for the fastest runners in costume including Fastest Super Hero, Fastest Villian, Fastest Underwear, Fastest Scary Person, Fastest Funny Costume and Fastest WTF?! The course runs across MacArthur Causeway to the Miami Beach Marina, through South Pointe Park, up through Lummus Park to 24 Street and back past Lincoln Mall and onward to the Smith & Wollensky Restaurant where guests and runners can make their way to the AfterParty brunch at Nikki Beach Club, 1 Ocean Drive. Info - [email protected]
Break out your best costumes and bring the kids and dogs to CocoWalk from 2-6pm for the Paws 4 You Rescue Big Dog Adoption Day at 3015 Grand Avenue in Coconut Grove. Meet adoptable dogs, enjoy the kids craft table, win fantastic prizes in a raffle drawing and have your picture taken with your pooch at the costume contest. An adult costume contest sponsored by Presidente Beer kicks off at 7pm with DJ Bill James and Bryan Gonzalez performing. 3015 Grand Avenue, Coconut Grove.
At 8:30pm head next door to Mayfair at 2911 Grand Avenue for the "Thriller Night in Coconut Grove," a Michael Jackson inspired Halloween Party benefiting Shake a Leg Miami. Over $3500 in prizes will be awarded for best costumes and performances of Michael Jackson's Thriller Dance Tribute.
Wynwood Arts District and O.H.W.O.W. host Neck Face Devil's Disciple Haunted House starting at 8pm with an opening reception for the artist followed by a skate demo with Andrew Reynold's Baker and Deathwish squad. 3100 NW 7 Avenue, Downtown Miami oh-wow.com. At 10pm, Poplife presents Busy P, Simon Curtis, a live performance by The Goat and DJs Induce, Mike Deuce, Aramis and Benton at Electric Pickle, 2826 North Miami Avenue.
MiMoWEEN Street Festival on the Biscayne Corridor from 55 Street to NE 77 Street kicks off at noon with costume contests, treat stops, and a Taste of MiMo tapas crawl featuring tid-bits at 12 area restaurants priced at $2-$5. After dark, adults can join the new "Sip of MiMo" where all costume wearers get a FREE drink at participating restaurants like Red Light, UVA69, Soyka, Le Cafe, and Moonchine.
The Ritz Carlton South Beach is located at 1 Lincoln Road. The party starts at 7pm at the DiLido Beach Club on the ocean on Saturday October 31.
The Raleigh Hotel is located at 1775 Collins Avenue. The penthouse party starts at 9pm on Saturday October 31. Advance tickets at the front desk are $20.
SOBE Live celebrates their second annual "Pimps and Hoes" Extravaganza and Players Ball hosted by Roxy Reynolds and some XXX film star friends. There is a $1000 cash prize for the best Pimps and Hoes costume and anyone dressed in costume gets in FREE until 1am. 1203 Washington Avenue.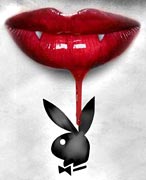 "The Official Playboy Halloween Party" kicks off at Shore Club, 1901 Collins Avenue on Saturday, October 31 at 9 PM! Partiers are requested to dress bloody sexy and enjoy a memorable Halloween with guest playmates: Christine Smith - Miss December 2005, Cara Zavaleta - Miss November 2004, Kimberly Phillips - Miss September 2009, Raquel Gibson - Miss November 2005, Amanda Paige - Miss October 2005, Hiromi Oshima - Miss June 2004, Kimberly Holland - Miss October 2004, Stacy Fuson - Miss February 2009. Purchase tickets at www.playboyhalloweenparty.com or 888.313.TIXX (8499)
In the Design District, experience the Halloween Set at the News Lounge 5580 NE 4th Court featuring a spook-night party with DJs Terence, Mike Sike, and DHM.
Downtown celebrates the "Reel Horror Ball" at Ecco Downtown at 168 SE 1st St Saturday night, October 31 at 11pm with cash prizes for best costume.
SPACE presents Boris believe on the Terrace for a midnight set along with DJ Patrick M and Louis Puig. The Techno Loft features Guy Gerber, Tom Clark, Maurizio & Danyelino plus Dsan Powell. The Main Room rocks with Radmas and Meta-4 celebrating Jackie Richie's birthday all night long! 34 NE 11 Street in Downtown Miami.
Mansion parties at midnight with Joachim Garraud and Laurent Simeca with a unique combination of DJing and musical improvisation. 1235 Washington Avenue, South Beach.
Cameo reopens Halloween night with special guest DJ and Mistress of Ceremonies Tera Patrick who'll rock your body for "Tera-Ween." 1445 Washington Avenue, South Beach.
The Van Dyke Cafe presents Iko Iko from 9pm-1am at a special Halloween bash where guests in costume can win dinner for 2 or free CDs following a night of VooDoo Blues. 846 Lincoln Road.
Jazid parties with Stank  Love for Halloween starting at 11pm with a drum and bass throwdown featuring $4 kamikazes and lemondrops at 1342 Washington Avenue.
Opium at the Seminole Hard Rock Hotel and Casino invites you to "Vivids Porn Star Ball" hosted by AJ Bailey with sounds by DJ Ideal on Saturday night, 5729 Seminole Way in Hollywood 954-327-9094