Miami's Adrienne Arsht Center for the Performing Arts welcomes a dose of culinary star power next week when international restaurateur and event producer Barton G. Weiss brings his signature style to PRELUDE By Barton G, a new full-service restaurant opening at the Center on October 23, 2009.
Weiss' eatery – only the second signature restaurant located within an American performing arts center – will offer pre- and post-theatre dining six days a week.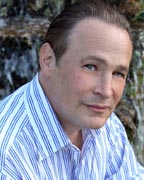 Much more than a new dining option, PRELUDE By Barton G. solidifies the Arsht Center's role as a full-fledged entertainment destination in the heart of one of the nation's most dynamic urban centers. With more and more people moving to Downtown Miami, restaurants and bars are enjoying new life as social hubs for residents, businesspeople, and visitors alike. With the debut of PRELUDE By Barton G., patrons will be able to enjoy gourmet cuisine and world-class theater all under the same roof.
PRELUDE By Barton G. is the latest example of how the Arsht Center is moving forward at a time when performing arts centers across the country are scaling back operations (some are even closing their doors). That Weiss chose to locate his newest restaurant at the Center – when he could have opted for another location in Downtown Miami or South Beach – speaks volumes about the value of being aligned with an institution on the rise.