Miami Beach sizzled this past weekend when the Model Beach Volleyball Tournament 2010 was produced by a team who has been bringing Miami Beach the greatest volleyball events over the past 18 years.
The Tournament took place on Saturday and Sunday of April 10th and 11th at Nikki Beach, located at 1 Ocean Drive in South Beach.
The two-day event featured eight top model agencies and one celebrity athlete team, competing in a co-ed beach volleyball tournament. The agencies included Next, CGM, Elite, MC2, Mega, Front, Green Agency and Wilhelmina.
On the first day of the competition play consisted of a round robin format. Teams played each other for seating. The second day was a double elimination bracket, with finals held on Sunday. Also on Sunday, the winning team was presented with the MBVT CUP.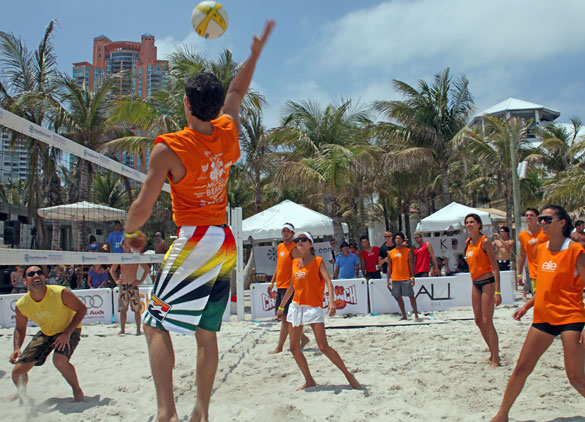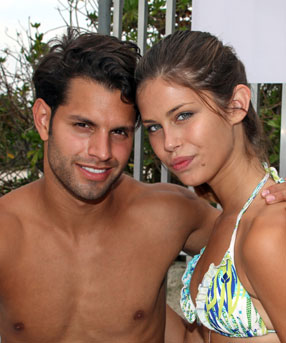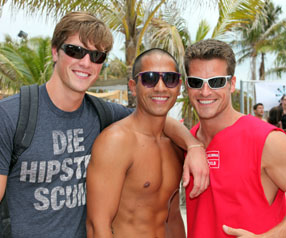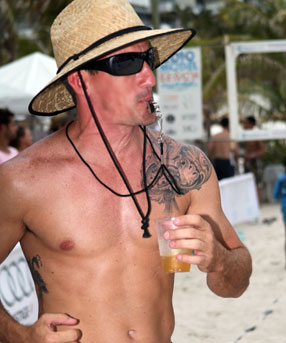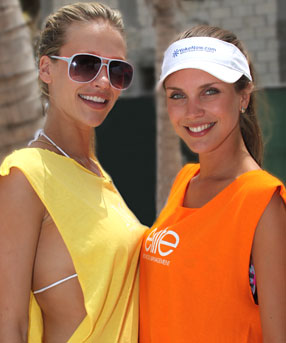 (photos © Joseph Brown - Miami Beach Magazine)
The MBVT is a free event and is open to the public, with spectator stands as well as sponsorship spike boxes catering to female and male tastemakers, trendsetters, local models, media, liquor representatives, VIP clientele and professional athletes.
Miami Beach spectators heard the sounds of Miami Heat's DJ IRIE. Veteran Volleyball Event Producer and MC Rick Delgado returned to the MBVT, keeping the model teams and spectators up to date on game time scores, commentary, and updates.
MBVT sponsors included Yokenow.com, B & B, Rumbatime Watches, Crunch Fitness, Boca Tan South Beach, Au79 Jewelry and much more who provided gift bags filled with giveaways.